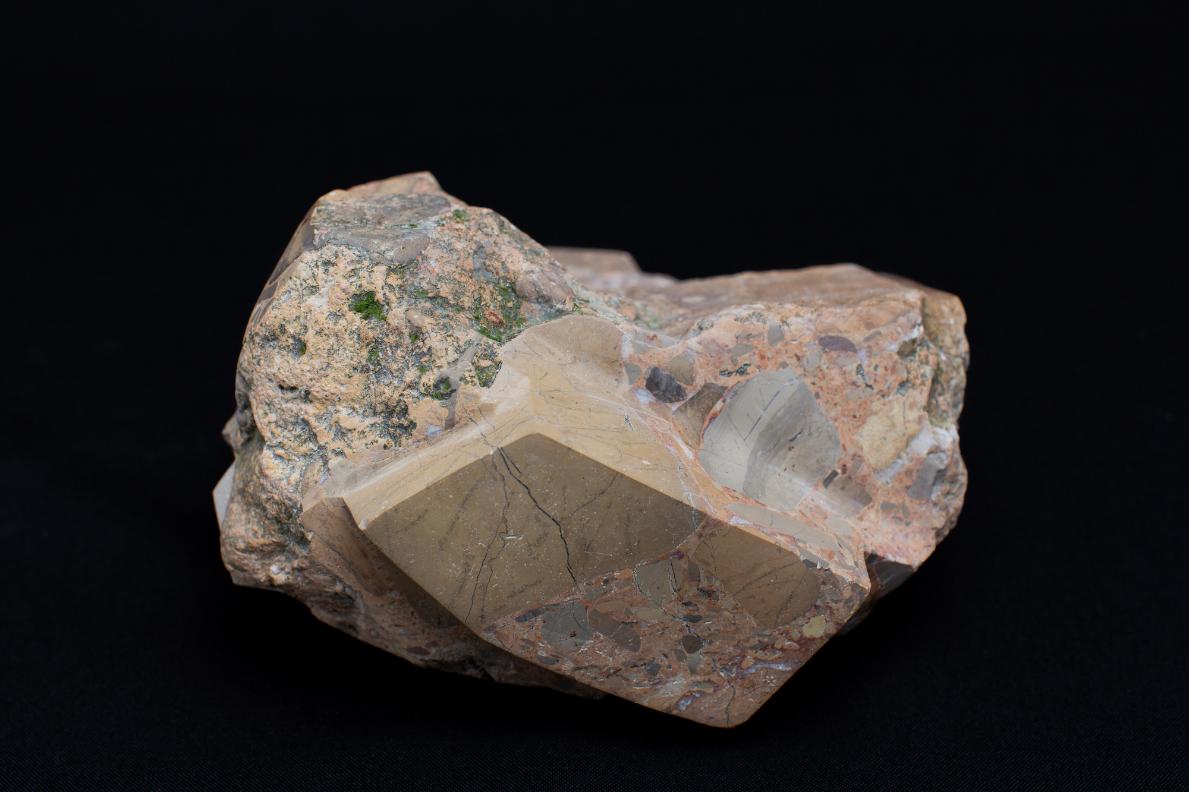 The three large scale sculptures on display in the gallery were created in 2015 during a residency in Pietrasanta, Italy, using marble from the quarry that Michelangelo established. The sculptures reflect on the physical impact and aesthetics of quarrying stone and formed a starting point for conversations during the Earth Art fellowship initiative. These artworks are on loan from the artist.

All other sculptures, photographs and drawings have been created by Alice during her tme in the School of Earth Sciences under the investigative title 'What does climate change look like?' The artworks explore notions of unprecedented rates of change, unstable objects, tipping points and the study of fractures and lines on a surface to impart information. They were made with the thought of something getting so complicated and multi‐faceted with so much movement that it eventually becomes untenable and with the potential to self destruct.
The collection of works on display in the gallery began as a fellowship between the artist and the School of Earth Sciences. Alice met with many scientists from across departments all looking into different aspects of climate change. These meetings and the ideas discussed generated drawings and photographic studies which led to Alice making sculptures from the university's rock archive collection.
Alice Cunningham has a diverse practice working with a breadth of mediums and is most commonly known for her sculptural carvings and work in social engagement. Alice is equally passionate about concept and materiality in her work. She has exhibited widely throughout the UK and internationally.
Alice has most recently been selected by the curator of The Hermitage Museum, St Petersburg to represent the UK in a Europe wide project, opening in Italy, autumn 2018. In 2017, Alice was commissioned to create a major new public art piece in Stoke On Trent around issues of the housing crisis. In 2015 she was selected for a residency in Italy to carve marble in the quarry Michelangelo established. In 2015 Alice also had her first solo exhibition at the Royal Society of Sculptors, London. In 2014, selected to take part in the "Art, Cities, Landscape" project in Amiens, France, Alice worked with a landscape designer to transform an island in the River Somme.
"My fascination with people and our material engagement with the world around us makes me endeavour to create work that is as inclusive as possible. I am interested in ways of communicating, the ways we interact with and understand our surroundings and the idea of disrupting the aesthetics of this in order to create interesting dialogue". Alice Cunningham